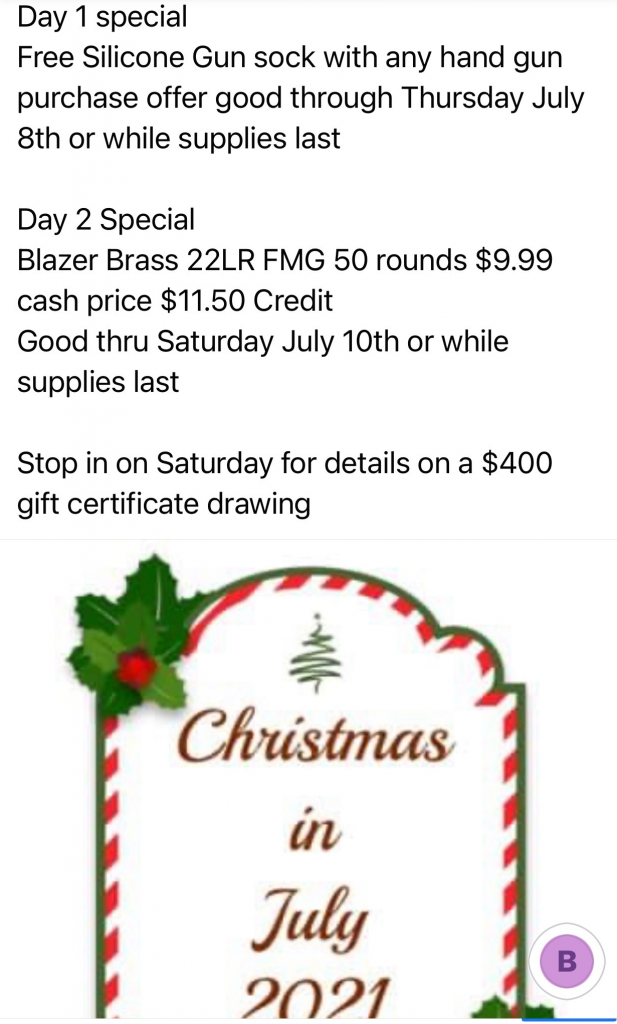 20 days to Christmas in July
2020/2021 has been challenging to say the least!!! We would like to say thank you to all our loyal customers and celebrate Christmas in July.
We will run this from now until a July 25th. Watch our Facebook page for daily specials, auctions and stop by to participate in about raffles.